NUUP KANGERLUA SERIES
1:40 000 Trekking Maps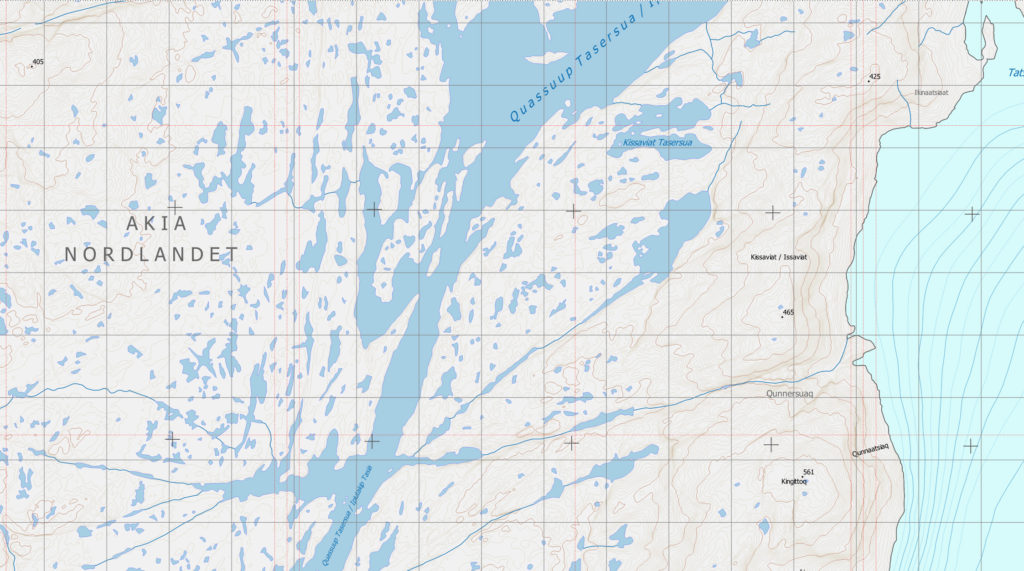 Akiata Kangia is the canoeist's map, with the majority of the western part of the map covering much of the dramatic maze of lakes which constitutes the eastern part of Akia (Nordlandet). The eastern part of the map also includes a large part of the relatively poorly-visited and mountainous Bear island, Qoornup Qeqertarsua (Bjørnøen).

Much of the system of lakes in Akia is close to sea level and they reside among a seemingly infinite expanse of rolling hills. The Akiata Kangia map incorporates all of the canoeing route which extends from Tatsip Ataa inlet on Nuup Kangerlua through thirty kilometres of interconnecting lakes to the sea at Natsillip Ilorliup. Numerous other lakes are easily navigable within an area of 300 km2 on the map presenting opportunities for fishing, camping and exploring.
Akia is known also for hunting opportunities, particularly for deer, and many of the locations chosen for summer huts readily accessible from Nuuk occur within the map area.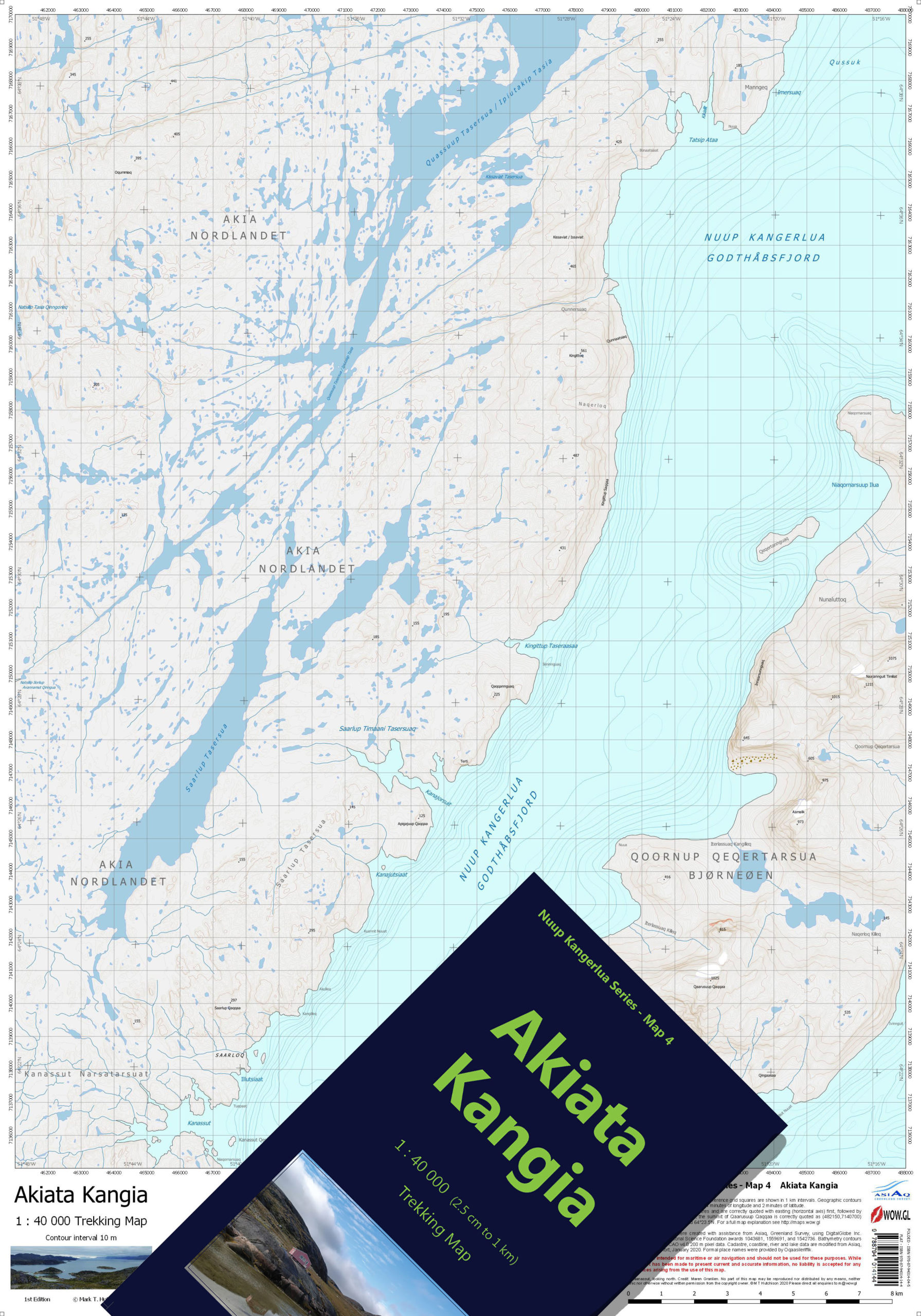 ISBN Folded and Cased: 978-87-94014-04-5
ISBN Flat: 978-87-94014-14-4
Buy this map in our bookshop.