NUUP KANGERLUA SERIES
1:40 000 Trekking Maps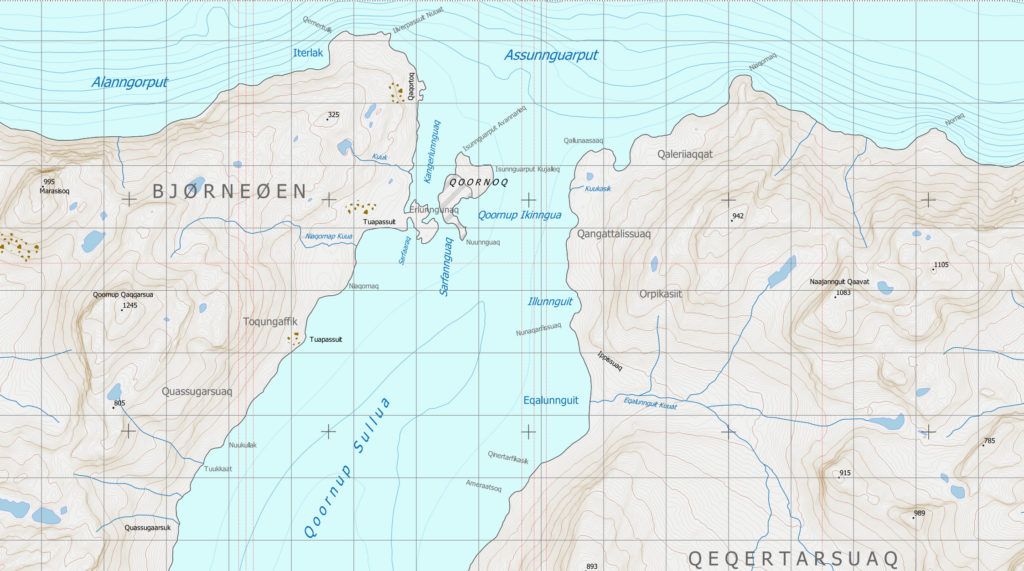 The Qoornoq map covers the heart of the Nuup Kangerlua fjord system and is the most diverse of the Series in terms of its scenery and opportunities for enjoying different activities. Included is the majority of the spectacularly mountainous, gold-prospective Big Island, Qeqertarsuaq (Støro), the north-east extent of Qoornup Qeqertarsua (Bjørnøen) and the Itersaarsuk peninsula to the south. The undulating hills of deer-hunting country of Narsarsuaq occur to the north in addition to the Kangaarsuk and Tinupaneq.

Qoornoq itself is an abandoned settlement off the north-east edge of Qoornup Qeqertarsua and is popular as a summer residence with numerous cabins available to the public for rent. It has been the site of a summer music festival.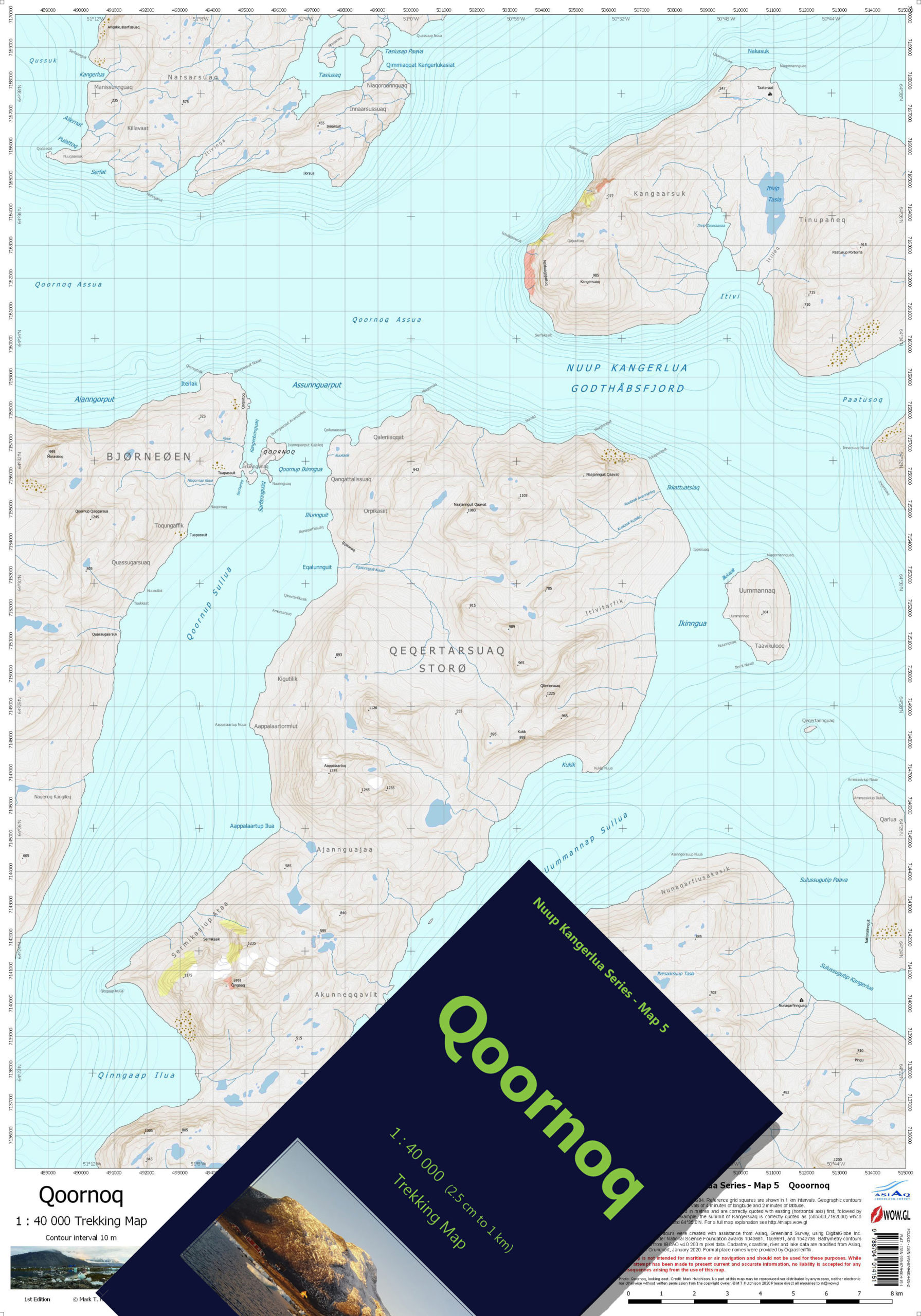 ISBN Folded and Cased: 978-87-94014-05-2
ISBN Flat: 978-87-94014-15-1
Buy this map in our bookshop.