NUUP KANGERLUA SERIES
1:40 000 Trekking Maps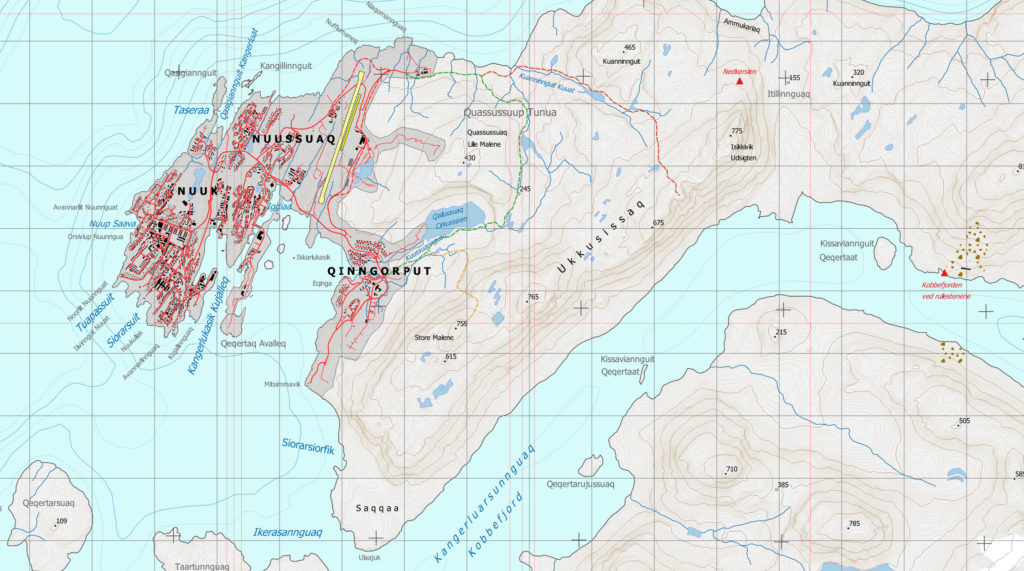 The Nuuk map, as well as incorporating Greenland's capital city, covers the areas of all of the day walking trips from Nuuk and most of the day excursions commonly taken by boat from the city. This is the essential map for the short-term visitor and Nuuk resident alike.

The heavily-used hiking routes from the city around Lille Malene, and Udsigten and Store Malene on the Ukkusissaq ridge, are displayed on the map. Also included are the hiking aids (fixed rope and bridge) and boulder-field hazards along the popular Kangerluarsunnguaq (Kobbefjord) coastline. Nuuk forms the start of the Nuuk to Kapisillit trekking route and three of the nine public huts along this route are shown on the map. The Nuuk map incorporates four of the most rewarding climbs in the western part of Nuup Kangerlua, being Sermitsiaq and Kingittorsuaq (Hjortetakken), which form part of Nuuk's spectacular panorama, and the dramatic Oriartorfik and Qassi.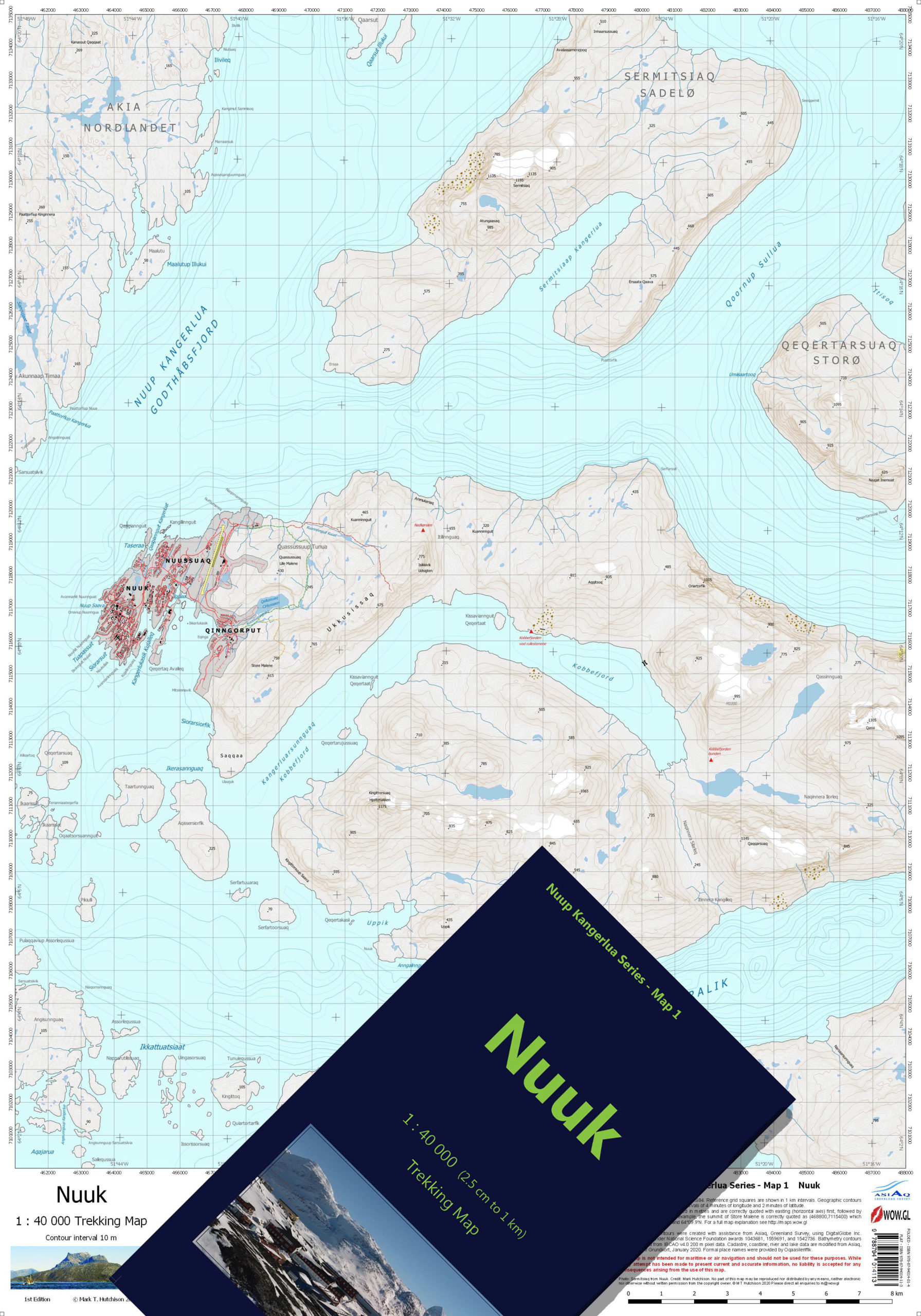 ISBN Folded and Cased: 978-87-94014-01-4
ISBN Flat: 978-87-94014-11-3
Buy this map in our bookshop.