NUUP KANGERLUA SERIES
1:40 000 Trekking Maps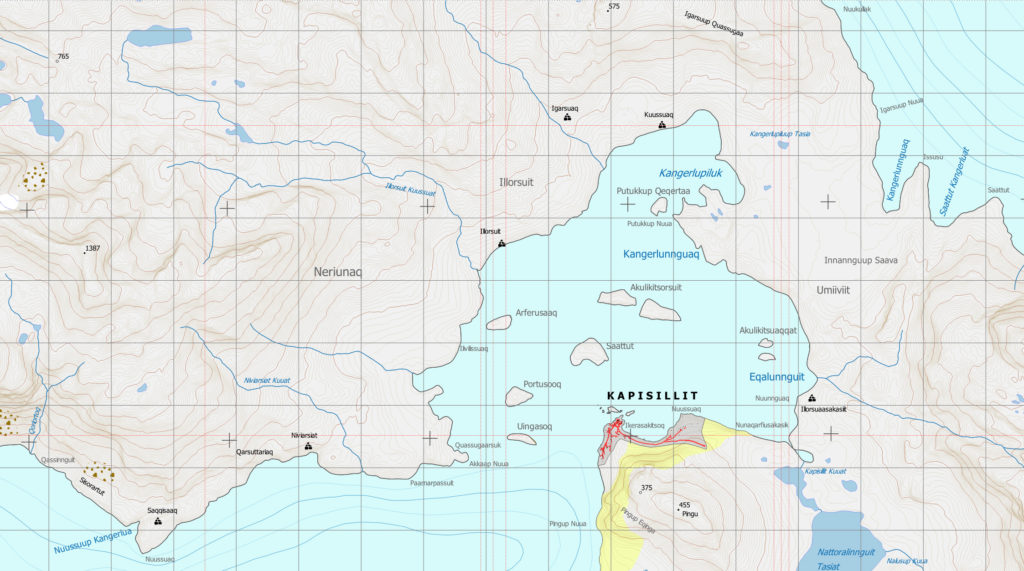 Kapisillit is Nuup Kangerlua's only settlement outside of Nuuk and sits as an oasis of relatively warm weather and verdant scenery in the inner reaches of the fjord. The Kapisillit map covers all of the settlement and its hinterland, including the area of sheep farming at Neriunaq and the areas comprising summer huts, many owned by Nuuk residents. The map is bound by the icefjord, Kangersuneq, to the east and covers most of the large peninsula of Kangiusap Nunaa. This peninsula incorporates the highest mountain in the Nuup Kangerlua fjord system, the enormous Kiinaasaq ridge with its 1585, 1625 and 1645 metre peaks. Much of the area, in addition to the lands south of Kapisillit, is known for excellent hunting opportunities.

At the south extent of the Kapisillit map, the northern end of the inner branch of Ameralik, Itillip Taseraasaa, appears. This is a commonly-used summer camping location and site of a ruined Viking settlement at Eqalugialik. To the north, through Itinnera is the narrowest route (3 km) between Ameralik and Nuup Kangerlua and this pretty valley hosts one of the two public huts appearing on the Kapisillit map and which comprise the final huts on the Nuuk to Kapisillit trekking route.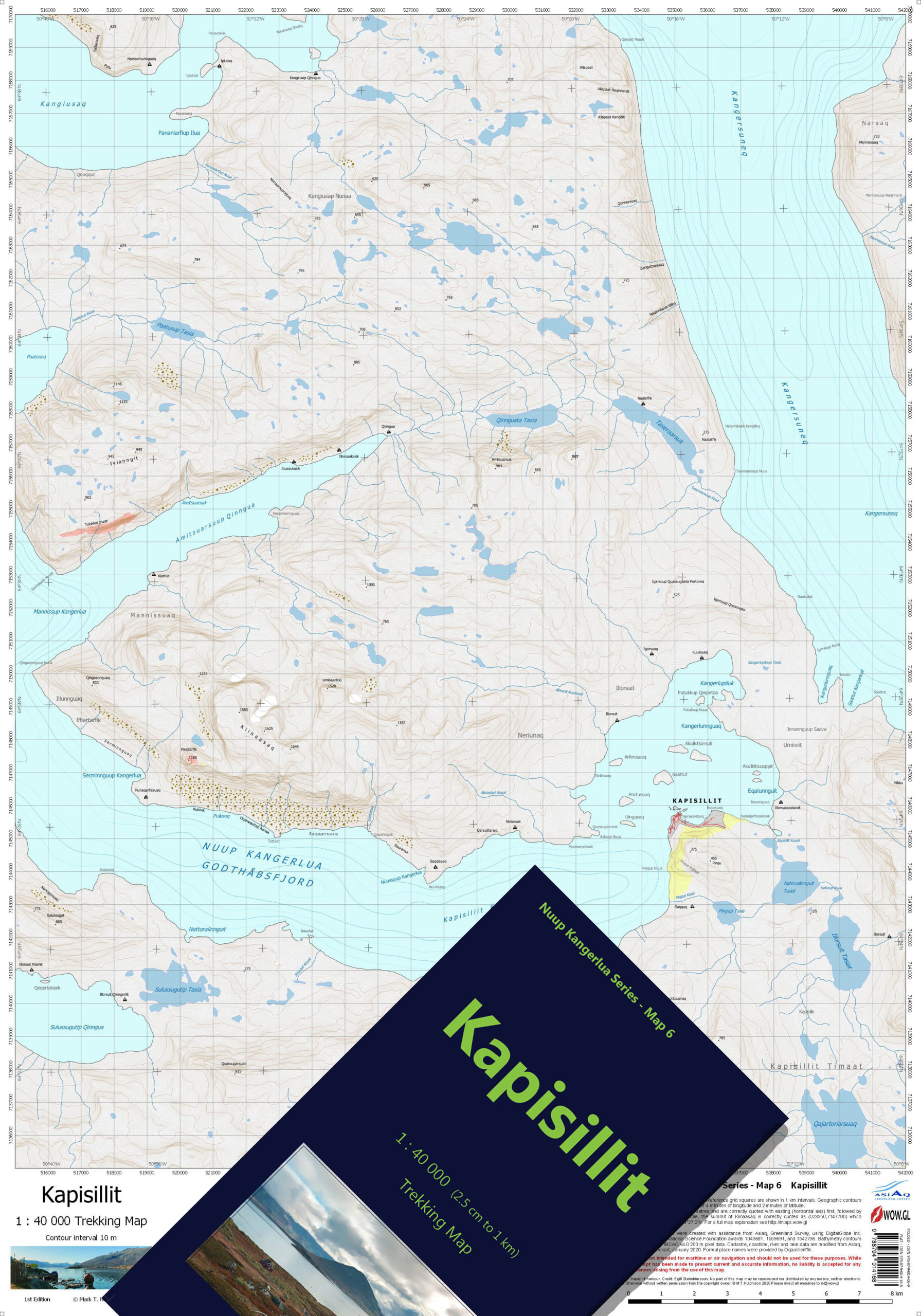 ISBN Folded and Cased: 978-87-94014-06-9
ISBN Flat: 978-87-94014-16-8
Buy this map in our bookshop.