Summer is upon us again! In order to better serve our Nuuk customers we have hired the concourse of the Nuuk Centre for two days, coming up soon. We will have a display of our beautiful poster-sized maps covering the whole of Nuuk fjord (Nuup Kangerlua) and Ameralik. Customers will be able to buy flat maps, as well as our folded orienteering maps.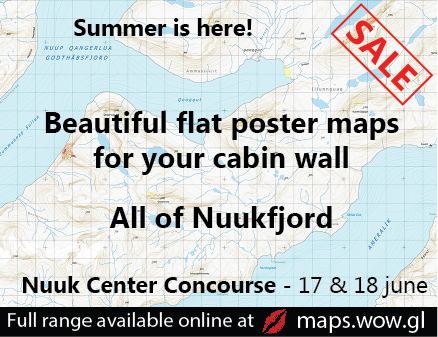 Place: Nuuk Centre Concourse
Dates: Friday June 17th and Saturday June 18th 2021
Time: All day – 10:00-17:00
Poster maps are perfect for your cabin, your home, your boat's chart table, or even as a souvenir for family / friends. Come and visit us this coming weekend.