Summer is upon us! In order to better serve our Nuuk customers we have hired the concourse of the Nuuk Centre for two days, coming up soon. We will have a display of our beautiful poster-sized maps covering the whole of Nuuk fjord (Nuup Kangerlua) and Ameralik. Customers will be able to buy flat maps, as well as our folded orienteering maps.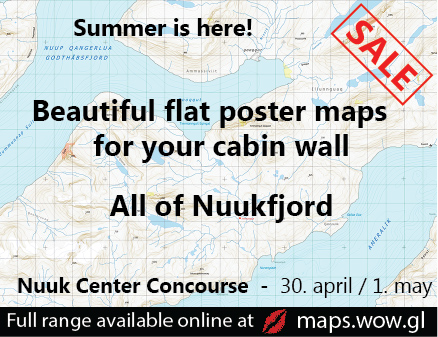 Place: Nuuk Centre, in front of Pisiffik
Dates: Friday April 30th and Saturday May 1st 2021
Time: All day – 10:00-17:00
Poster maps are perfect for your cabin, your home, your boat's chart table, or even as a souvenir for family / friends. Come and visit us this coming weekend.