maps.wow.gl are delighted to announce our partnership with the organisers of the annual Nuuk to Kapisillit (NuukKap) Extreme Running Race. The 2021 race will be held from Thursday July 8th to Saturday July 10th. maps.wow.gl have created a high-quality double-sided route map covering all stages of the race, to be given exclusively to participants.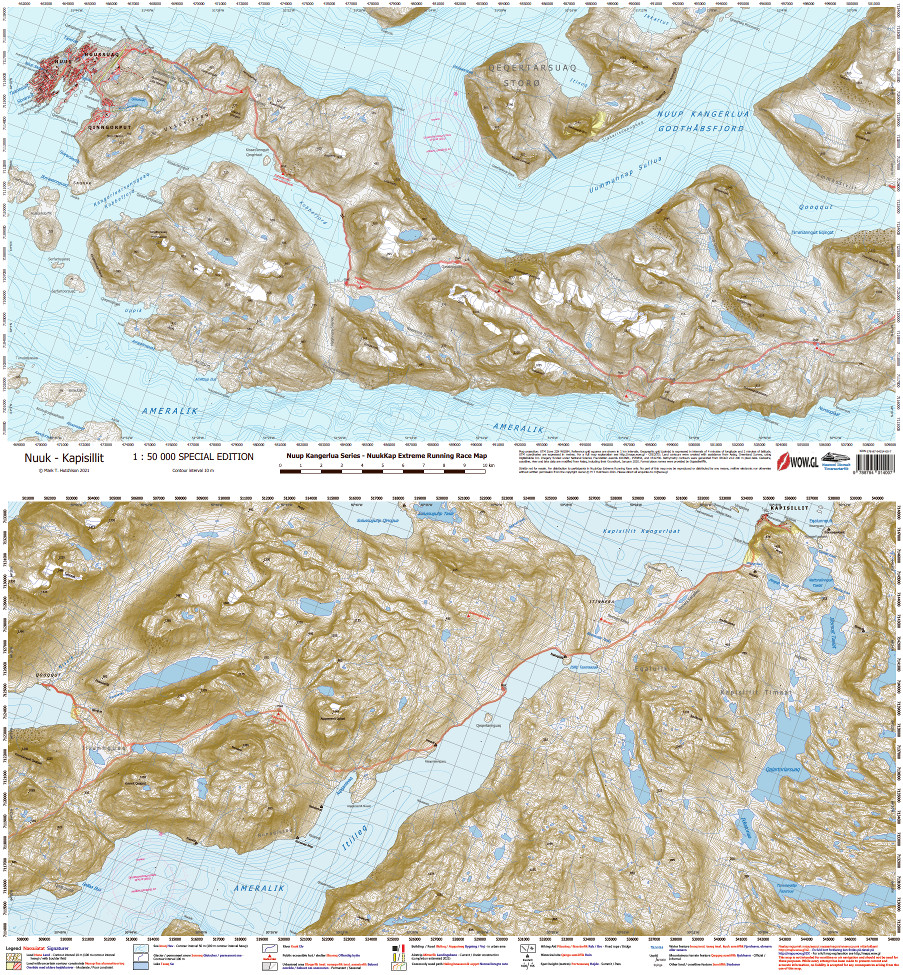 Our Special Edition map is presented at 1:50 000 scale with UTM and latitute and longitude grids, and compass rose, for easy navigation. We have provided a track of the recommended route agreed with the race organisers, and which can also be downloaded from our Community Track database here.
We at maps.wow.gl wish all of the 2021 participants a fun, safe and rewarding race, and our partners at Godthåbhallen a successful program. Our maps will be provided to participants for years to come.